Use immunity boost, curry leaves, honey and tulsi leaves in a natural way Immunity Booster: The corona figure is growing rapidly once again in the country. The second wave of corona is much more dangerous than before. However, the corona vaccine has arrived and has started to grow in a big way. But it may take time. In such a situation, it is important to take more care of yourself now. According to several researches, it has been revealed that people with weak immunity are most at risk of corona. So it is important that you strengthen your immunity.
Curry leaves, honey and basil will boost immunity
For this, we have a number of medicines in our home that will help reduce the risk of Corona infection. It also includes curry leaves, honey and basil. Let's learn how we can boost our immunity with these three things. Quite a lot of people are adopting a variety of ways to increase their immunity. You can boost your immunity in your traditional natural ways in addition to the pharmacy products of the market. We're telling you about homemade immunity-boosting paste…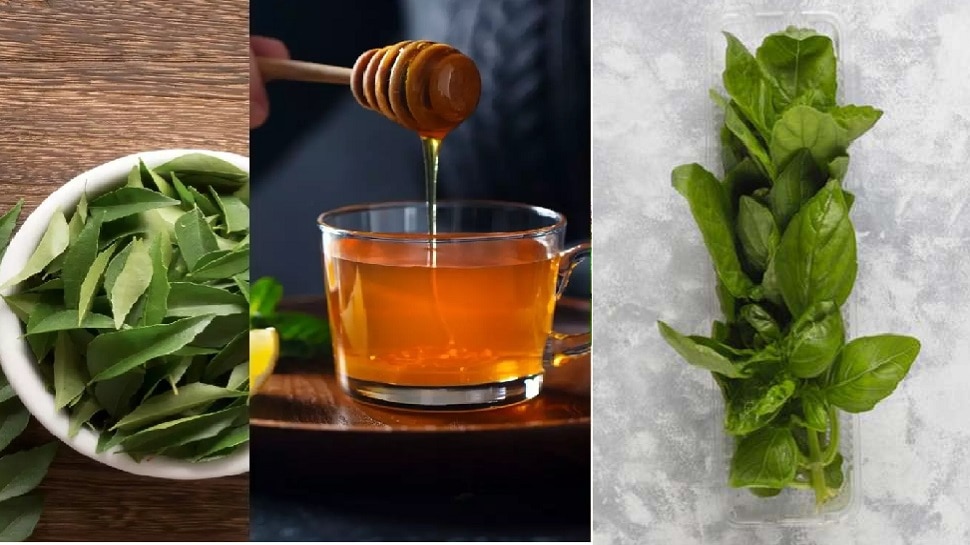 These should be content
3-4 Tulsi
3-4 curry leaves
1 teaspoon honey
Prepare tulsi and curry leaf paste like this
Grind curry leaves and tulsi leaves on a stone or wooden mill or sill. (You can also grind on the mixer, but because of the low volume, it will stick to it more. Anyway, if you want to make it in terms of health, avoid making it in the mixer). Then put this paste in a bowl and mix a teaspoon of honey well in it. You can consume this paste every day. Well you can eat this paste at any time of the day but it is more effective than eating it on an empty stomach in the morning. Experts also recommend eating on an empty stomach.
Benefits of Tulsi
In Ayurveda, it is advisable to drink tulsi leaf tea and brew, which can cure colds, coughs, fevers, respiratory problems. Tulsi has a variety of antioxidant properties that can be quite kagar in increasing immunity. But in the corona period you can also use tulsi to increase immunity. In addition to brew and tea, you can also drink tulsi water as a herb. Tulasi is also consumed for eye and respiratory problems etc. It is also used to increase immunity.
Benefits of Curry Leaves
Many people do not know that curry leaves also have medicinal properties. You can strengthen your immune system if you include curry leaves in your daily diet. Curry leaves are very commonly used in Ayurvedic medicines. Generally, the aroma of curry leaves tempers any dish to make its taste even more delicious. When it comes to nutrients, curry leaves are rich in iron and calcium in addition to vitamin A, B, CB12
Beneficial Honey
Honey is also the traditional medicine of Ayurveda and you can use it in any form. It also has properties of antibacterial and anti-inflammatory. Drinking honey mixed with milk after dinner has many physical and mental benefits. Fructose is mainly found in honey. It also has anti-oxidant, anti-bacterial properties in addition to carbohydrates, riboflavin, nysin, vitamin B6, vitamin C and amino acids.
If you are including green vegetables, fruits, sprouts as well as things that contain high amounts of vitamins and minerals in your diet, your immunity will always be strong.
disclaimer
This article contains all the health related information for an informative purpose. It should not be treated for a disease or as a medical advice. We don't claim that the tips mentioned here will be completely effective. Be sure to consult a doctor before trying any tips or suggestions given here.